Apply
Mgr. SW Engr (Apps) II
Date posted 04/02/2017
Location Bangalore, Karnataka
Description
Analyzes, designs, programs, debugs, and modifies software enhancements and/or new products used in local, networked, or Internet-related computer programs, primarily for end users.  Using current programming language and technologies, writes code, completes programming, and performs testing and debugging of applications. Completes documentation and procedures for installation and maintenance. May interact with users to define system requirements and/or necessary modifications.
Responsibilities
Provides direct and ongoing leadership for an organization of multiple subordinate managers and individual contributors designing and developing new products, enhancements and updates and managing projects for end-user applications software running on local, networked, and Internet-based platforms.
Manages headcount, deliverables, schedules, and costs for multiple ongoing projects and programs, ensuring that resources are appropriately allocated and that goals, objectives, timelines, and budgets are met in accordance with program and organizational roadmaps.
Engages with program managers, marketing, supply chain, technical leaders and executives to communicate program status, escalate issues, and guide and influence strategic decision-making
Manages relationships with outsourced partners and suppliers, including setting expectations regarding deliverables, product quality, schedules, and costs; ensures that team members are effectively communicating and collaborating with outsourced resources.
Proactively identifies opportunities for process improvement and cost reductions opportunities.
Provides overall people-care management for direct reports, including hiring, setting and monitoring of annual performance plans, coaching, and career development; drives and fosters organization-wide performance standards, expectations, and practices to support ongoing team member and process development.
Education and Experience
First level university degree or equivalent experience required. Advanced university degree preferred.
Minimum 10 or more years of related work experience, including 5 or more years of people management experience.
Knowledge and Skills
Advanced leadership skills, including coaching, teambuilding, conflict resolution, and management.
Advanced project management skills including time and risk management, resource prioritization, and project structuring.
Excellent analytical and problem solving skills.
Experienced in managing human capital across geographies to drive workforce development and achieve desired results
Advanced communication skills catered to a wide variety of audiences. (e.g. written, verbal, presentation); mastery in English and local language
Superior business acumen, technical knowledge of multiple business units, and extensive knowledge in applications and technologies
Advanced multi-tasking and prioritization skills
Advanced relationship management skills, including partnering and consulting
Strong understanding of the company's policies and processes
Apply
The brightest minds. The most intelligent technologies.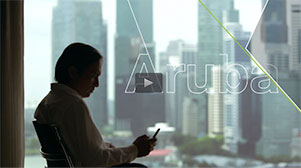 Learn more about how we're lifting mobile barriers, freeing businesses to do what's never been possible before. Join us and become a mobile hero.