Apply
SW Engr QA II
Date posted 04/02/2017
Location Bangalore, Karnataka
Description
Set and maintain quality standards for company products through the use of systematic processes. Develops, modifies, and executes software test strategies, plans and suites. Analyzes and writes test standards and procedures. Maintains documentation of test results to assist in debugging and modification of software. Analyzes test results to ensure existing functionality and recommends corrective action. May develop tools and environments to automate test execution. Consults with development engineers in resolution of problems.
Responsibilities
Develops organization-wide architectures and methodologies for software quality assurance across multiple platforms and organizations within the Global Business Unit.

Identifies and evaluates new technologies, innovations, and outsourced development partner relationships for alignment with technology roadmap and business value; creates plans for integration and update into quality assurance architecture.

Reviews and evaluates designs and project activities for compliance with quality assurance guidelines and standards; provides tangible feedback to improve product quality and mitigate failure risk.

Leverages recognized domain expertise, business acumen, and experience to influence decisions of executive business leadership, outsourced development partners, and industry standards groups.

Provides guidance and mentoring to less-experienced staff members to set an example of software quality assurance innovation and excellence.
Education and Experience
Bachelor's or Master's degree in Computer Science, Information Systems, or equivalent

Minimum 10+ years experience
Knowledge and Skills
Experience designing and developing software quality assurance tools and processes.

Excellent analytical and problem solving skills.

Experience in overall architecture and software design for products and solutions.

Designing and integrating test and quality assurance processes for multiple platform types into overall architecture

Evaluating and selecting forms and processes for software testing and methodology, including writing and execution of test plans, debugging, and testing scripts and tools

History of innovation with multiple patents or deployed solutions in the field of software quality assurance

Excellent written and verbal communication skills; mastery in English and local language.

Ability to effectively communicate product architectures, design proposals and negotiate options at business unit and executive levels.
Apply
The brightest minds. The most intelligent technologies.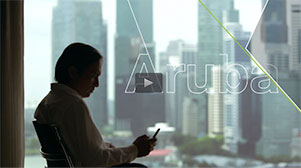 Learn more about how we're lifting mobile barriers, freeing businesses to do what's never been possible before. Join us and become a mobile hero.