Apply
Network Development Engineer
Date posted 07/12/2017
Location Bangalore, Karnataka
Job Description
HPE Networking Software Engineers  participate in teams working on new networking products and solutions. This includes active involvement in product feature definition, SW development and test, customer documentation, and on-going product support.
We are seeking top Software Engineering talent to develop HPE's new line of Networking products that will revolutionize the future of the networking industry.  These entry-level positions will build the next generation of HPE's Networking products.
Responsibilities
* Design and develop scalable software for Networking products
* Conduct design and code reviews
* Debug and address issues found
* Write design documents, API documentation and tutorial.
Skills & Qualifications
Candidates should posess many of the skills listed below
B- Tech or advanced degree in CS/CE or equivalent combination of education and experience.
Familiarity with networking protocols and operation: IPv4, IPv6 Networking protocols (routing, switching, security, VLANs, ACLs, QoS) & TCP
Proficiency in   Java, python and object-oriented Analysis & Design.
Linux experience
Proficiency in debugging technologies and approaches including source-level debuggers and code analysis techniques
Strong understanding of data structures
Good understanding of operating systems concepts including scheduling, task switching, memory management, interrupts, semaphores IPC.
Basic understanding of SW test methodologies (unit, integration, system, etc)
Strong interpersonal, teamwork and communications skills. 
Apply
The brightest minds. The most intelligent technologies.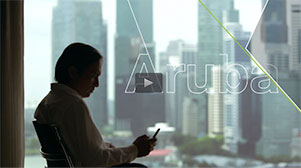 Learn more about how we're lifting mobile barriers, freeing businesses to do what's never been possible before. Join us and become a mobile hero.