Apply
Software Designer VI
Date posted 04/07/2017
Location Chennai, Tamil Nadu
DevOps Design Engineer (Experience: 7+ Years)
Job Description:
This position is responsible for operating and monitoring the online infrastructure to support Aruba Networks' big data infrastructure. 
This position involves primary focus on building, implementing and managing operational support.
Our development and design approach assumes configuration as code. 
We want motivated high performers who can leverage brilliant ideas into automated configuration and deployment and troubleshoot and resolve any issues when the automation doesn't work like it should.
You will be responsible for servers, VM, load balancers, services, and monitoring of our big data infrastructure, as well as handling load monitoring, capacity planning, and interfacing with support and development as appropriate.
Qualifications and Education Requirements
Strong education and 7+ years or relevant experience
Experience in managing  large scale systems
Familiarity with all major popular technologies in big data space like yarn, spark, kafka, zookeeper, no sql db etc.
Preferred Skills
Deep knowledge and prior work experience in one or more of this following areas: yarn, hdfs, spark, samza, kafka cassandra, zookeeper, elastic search, oozie 
Positive Attitude
7+ years of system or network operations experience
Experience managing and implementing large scale analytics platforms with specific activities involving non disruptive upgrades, deployments, monitoring, scripting, troubleshooting, tuning and capacity planning.
Experience with online cloud systems, especially AWS
Experience, familiarity, or willingness to learn about the majority of the following: yarn, hdfs, spark, samza, kafka cassandra, zookeeper, elastic search, oozie, nginx, nodejs, ansible
The ability to troubleshoot functional and performance issues in highly complex big data setups with 100+ nodes 
Apply
The brightest minds. The most intelligent technologies.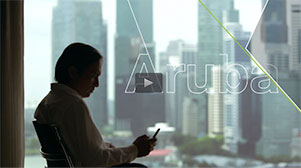 Learn more about how we're lifting mobile barriers, freeing businesses to do what's never been possible before. Join us and become a mobile hero.