Apply
Networking Pre-Sales Systems Engineer
Date posted 08/19/2017
Location All, Colorado
As a Systems Engineer IV, the incumbent will be responsible for managing pre-sales technical / functional support to prospective clients and customers while ensuring customer satisfaction. With a proven track record of successful sales support activity, the Systems Engineer IV will present and articulate the capabilities and values of an Aruba Solution versus that of our competitors. The incumbent will work with Aruba's Territory Managers to qualify opportunities and convert leads into successful engagements. The Systems Engineer IV must combine excellent sales support, and consultative skills with an expert understanding of advanced and emerging technologies with an emphasis on campus and distributed branch networks.
The Systems Engineer IV will consult with their assigned Territory Manager to provide a comprehensive pitch to prospective clients. This Systems Engineer IV will proactively support an opportunity pipeline and drive through the sales process to closure. This expert level position requires the ability to lead in a team environment and to collaborate on the development of innovative, tailored solutions for both clients and prospects. Incumbents must know how to gather the client data required to effectively tailor a solution. Solution selling is a must, and incumbents need to understand the various ways a solution may be delivered and have the ability to anticipate what will work best for a given client. By combining technical expertise with business acumen this role provides vital, detailed information about how Aruba's solutions deliver business value to our clients.
The preferred candidate will have expert level experience with networking infrastructure technologies in all arenas.
Candidates must reside in the Denver, Colorado metro area to qualify for this position.
Job Level: Expert.
Knowledge: Having broad expertise or unique knowledge, uses skills to contribute to development of company objectives and principles and to achieve goals in creative and effective ways. Barriers to entry such as technical committee review exist at this level.
Job Complexity: Works on significant and unique issues where analysis of situations or data requires an evaluation of intangibles. Exercises independent judgment in methods, techniques and evaluation criteria for obtaining results. Creates formal networks involving coordination among groups.
Supervision: Acts independently to determine methods and procedures on new or special assignments. May supervise the activities of others.
Experience: Typically requires a minimum of 12 years of related experience with a Bachelor's degree; or 8 years and a Master's degree; or equivalent experience.
Roles and Responsibilities:
Manage account and partner responsibilities for selected accounts in assigned territory.
Provide the optimum combination of hardware, software, and services to meet complex customer needs.
Play a role in the development of the bid, proposal, and presentation of the solution to the prospect.
Provide specific solutions/technology/product/technical and sales support for accounts in assigned territory.
Perform an expert level of technical presentations for customers, partners, and potential prospects.
Manage vendor partners to help drive business and deliver demand generation events.
Drive account relationships over time to continue to deliver advice to the customer and identify additional opportunities; maintain and manage a sales pipeline and forecasts against regional goals.
Possess expert competitive knowledge including solution, technology, and product offerings.
Provide consultative support to key internal/external stakeholders in assigned territory.
Qualifications and Education Requirements:
Typically requires a minimum of 12 years of related experience with a Bachelor's degree; or 8 years and a Master's degree; or equivalent experience.
Minimum 8 years of infrastructure engineering and 4+ years' experience with successful pre-sales support.
Expert level oral & written communication, organizational, presentation, prioritization, and interpersonal skills.
Must be customer focused and have the ability to design and manage solutions to complex technical issues.
Ability to interface with senior levels of internal / external organizations is required.
Ability to mentor more junior Systems Engineers in the assigned territory is required.
ACMX and/or ACDX are required for this level.
Other industry certifications are a plus for this level.
Apply
The brightest minds. The most intelligent technologies.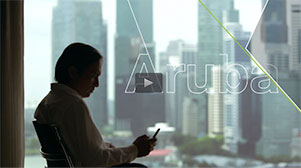 Learn more about how we're lifting mobile barriers, freeing businesses to do what's never been possible before. Join us and become a mobile hero.