Apply
Meridian Product Design Intern
Date posted 02/07/2017
Location Portland, Oregon
Aruba, a Hewlett Packard Enterprise Company, is a leading provider of next-generation network access solutions for the mobile enterprise.
The company designs and delivers Mobility-Defined Networks that empower IT departments and #GenMobile, a new generation of tech-savvy users who rely on their mobile devices for every aspect of work and personal communication.
Our Meridian team is Aruba's solution that helps places around the world build amazing mobile apps. You'll experience the Meridian platform in venues like the new 49ers Stadium in SF, the American Museum of Natural History in NYC, and the Marina Bay Sands resort in Singapore.
We are currently seeking a talented Product Design intern to help in the ideation, prototyping, and development of new features. You will be working closely with product managers, engineers, and other stakeholders — starting from broad concepts to fully-functional features. Meridian is a suite of products that focus on indoor mapping and wayfinding across multiple platforms. We work closely, iterate often, and maintain open critiques of everything we do.
Things you'll need:
A strong portfolio demonstrating proficiency in interaction design 
A solid understanding of modern web and mobile technologies 
Excellent communication skills  
Ability to think about complex use-cases and obstacles — focusing entirely around human-centered design
Demonstrable knowledge of common design and prototyping tools (Sketch, Adobe Creative Suite, InVision, Origami, etc.)
Currently pursuing a BA/BS degree in design or a related field 
HTML/CSS proficiency a plus, but not required
int1
Apply
The brightest minds. The most intelligent technologies.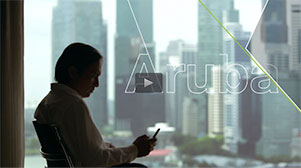 Learn more about how we're lifting mobile barriers, freeing businesses to do what's never been possible before. Join us and become a mobile hero.