Apply
Mobile Automation Test Engineer
Date posted 09/20/2017
Location Portland, Oregon
The Meridian team is seeking a talented Mobile Automation Test Engineer to join our team in downtown Portland near the waterfront. You'll be helping to test and refine the web-based management and design tools our customers use to build amazing location-based mobile Apps.
This position's focus is on automated testing of Meridian mobile indoor wayfinding Apps for both Android and iOS. The person in this role will also occasionally participate in blackbox testing of both mobile apps and web browsers.
While it's important to have experience using specific technologies, we place our highest values on the flexibility and capability to learn and use the best technologies available. Working with us, you'll use your instincts to help bring stability to a complex and continually developed project, so it's important to be process-oriented with attention to detail. If you enjoy analytical problem-solving and fast-paced development, we'd love to chat with you.
Please visit http://meridianapps.com to learn more about Meridian 
Ideally, you'll have
A Bachelor's or Master's degree in Computer Science, Information Systems, or equivalent.
Demonstrable knowledge of wireless device interfaces such as Wi-Fi and Bluetooth, and "Internet of Things" architectures
At least 4 years of experience working in quality assurance.

3 years' experience of writing automated tests for both Android and iOS mobile Apps. The candidate must be both experienced and competent with both platforms.

Knowledge of and experience with firmware/hardware integration, regression, and user acceptance testing. 
Broad and in-depth experience working with multiple QA tools and processes.
Written and executed QA test plans.
Excellent analytical, debugging, and problem-solving skills.
Experience working in an Agile driven development environment 
Clear and effective written and verbal communication skills.
Mac OS savvy. 
Our Desired Skills Are
Self starter with the ability to take the reins and take ownership of this piece of the QA effort
Experience with web test automation, using Selenium Webdriver, Maven, Git Java, Javascript & WebdriverIO (macOS, WebKit browsers).
Blackbox testing experience (Web & Mobile)
Experience in testing both web & mobile applications in conjunction with network and bluetooth-based hardware technologies
The ability and willingness to teach other team members mobile automation
The ability to work well alone or with a team
Flexibility. We are a small, but agile QA team. We wear multiple hats depending on what the day's priority is. While the primary function of this role is automated mobile testing, from time to time the candidate will be asked to help test other aspects of our product.  
Local candidates preferred. This is an on-site position. Telecommuting is not an option.
Benefits you'll enjoy:
We offer competitive salaries and benefits like healthcare, 401k plans, ESPP, and more! We work in a bright, modern workspace overlooking the Willamette River Waterfront. You'll have an opportunity to make an impact with a small, highly productive team. We have a kind, smart staff who enjoy making one another laugh and sharing accomplishments. We're always learning and working hard to ship product. We invite you to be part of this growing team!
Thanks for taking the time to review our job, if you think it is a match to your experience and interests please apply today — we are eager to learn more about you!  We have dozens of openings, so encourage your friends to apply as well!
#ArubaNetworks #GenMobile #ArubaNetworksJobs #HPE #HewlettPackardEnterprise
Please note the above statements describe the general nature and level of work only. They are not a complete list of all required responsibilities, duties and skills. Other duties may be added, or this description amended at any time.
*LI-RB1
Apply
The brightest minds. The most intelligent technologies.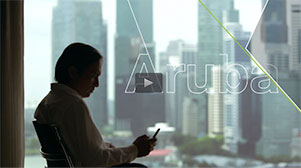 Learn more about how we're lifting mobile barriers, freeing businesses to do what's never been possible before. Join us and become a mobile hero.