Apply
Mobile Engagement Customer Success Manager
Date posted 04/04/2017
Location Portland, Oregon
Meridian is a HPE Aruba solution that helps places around the world build amazing mobile apps. You'll experience the Meridian platform in venues like the new 49ers Stadium in SF, the American Museum of Natural History in NYC, and the Marina Bay Sands resort in Singapore.
Description
As a Mobile Engagement Customer Success Manager (MECSM) you will be responsible for engaging with assigned customers post sale to increase adoption and ensure retention and satisfaction. With a proven track record of customer support activity, the you will help customers get the most they can out of their HPE Aruba Mobile Engagement products. You will work with Mobile Engagement Product Team & HPE Aruba's Territory Account Managers and Sales Engineers to support assigned customers. You should possess a solid understanding of advanced and emerging mobile-software, Bluetooth Low Energy and related hardware technologies with an emphasis on mobile app design and development, basic web development and third-party technology integration. You're passionate about engaging your customers and expanding their use cases. You have impeccable relational skills and can create win/win environments for all parties that you work with.
Responsibilities
Be responsible for customers who have purchased the Mobile Engagement products with a focus on increasing adoption, ensuring retention, and satisfaction

Establish a trusted/strategic advisor relationship with each assigned client and drive continued value of Mobile Engagement products and services

Develop, prepare, and nurture customers for advocacy

Work with customers to establish critical goals, or other key performance indicators and aid the customer in achieving their goals

Work to identify and/or develop upsell opportunities

Advocate customer needs/issues cross-departmentally

Program manage account escalations
Qualifications
Prior experience in Customer Success or equivalent history of increasing customer satisfaction, adoption, and retention

Proven ability to drive continuous value of our product(s)

Familiarity working with clients of all sizes

Impeccable written and verbal communication skills

Detail oriented and analytical

Strong team player but still a self-starter

Thrives in a multi-tasking environment and can adjust priorities on-the-fly
Preferred Qualifications:
Prior experience in closing sales deals at the executive level
Requirements
4+ years of relevant experience

Experience with Salesforce.com

Proficient in Office software

You're driven: No one needs to push you to excel; it's just who you are

Eager to learn, adapt and perfect your work; you seek out help and put it to good use

You want to help and serve our customers: They win, so you win
Benefits
We offer competitive salaries with big-company benefits like healthcare, transit/stock plans, etc. We work in a bright, modern workspace overlooking the Willamette River Waterfront. You'll have an opportunity to make an impact with a small, highly productive team.
We have kind, smart staff who enjoy making one another laugh and sharing accomplishment. We're always learning and working hard to ship product.
Aruba, a HPE Company, is an equal opportunity employer. We evaluate qualified applicants without regard to race, color, religion, sex, sexual orientation, gender identity, national origin, disability, veteran status, or any other protected characteristic. See more information regarding your Equal Employment Opportunity (EEO) applicant rights .
Apply
The brightest minds. The most intelligent technologies.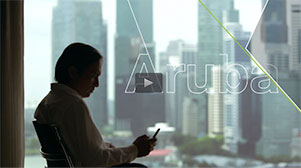 Learn more about how we're lifting mobile barriers, freeing businesses to do what's never been possible before. Join us and become a mobile hero.