Apply
Python Developer
Date posted 03/11/2017
Location Portland, Oregon
Job Title: Python Developer
Location: Portland, OR
About Aruba/Meridian Group:
Aruba
, a Hewlett Packard Enterprise Company, is a leading provider of next-generation networking solutions for the mobile enterprise:
http://www.arubanetworks.com/company/about-us
. We have an exciting opportunity for a Python Developer to join our team.
Aruba/Meridian Group, a Hewlett Packard Enterprise Company
Aruba, a Hewlett Packard Enterprise Company, is a leading provider of next-generation network access solutions for the mobile enterprise. The company designs and delivers Mobility-Defined Networks that empower IT departments and #GenMobile, a new generation of tech-savvy users who rely on their mobile devices for every aspect of work and personal communication. To create a mobility experience that #GenMobile and IT can rely upon, Aruba Mobility-Defined Networks™ automate infrastructure-wide performance optimization and trigger security actions that used to require manual IT intervention. The results are dramatically improved productivity and lower operational costs.
We are seeking a talented, backend-focused Python developer to join our team in Portland's Downtown Waterfront. You'll be helping to build and refine the web-based management and design tools our customers use to build amazing location-based mobile apps.
We build products in Python using Django which is running on App Engine. While it's important to have experience in specific technologies, we place our highest values on knowledge and capability. More important than the tools you choose is your talent for using them and your instincts in helping to guide the design and structure of a large Python application.
If you enjoy building ambitious applications for the web, we'd like to chat with you.
Here's what you'll need:
Required Qualifications:
Minimum Education Requirements - None
4 years minimum professional experience working with Python
Experience with at least one modern Python application framework. (Django, Flask, Pyramid)
Experience with at least one modern cloud services application. (Google App Engine, Amazon Web Services)
Experience with front-end development. (We're using mostly ReactJS and some CoffeeScript today)
An affinity for design and pixel-level detail. We love beautiful things!
Benefits:
We offer competitive salaries with big-company benefits like healthcare, transit/stock plans, etc. We work in a bright, modern workspace overlooking the Willamette River Waterfront. You'll have an opportunity to make an impact with a small, highly productive team.
We have kind, smart staff who enjoy making one another laugh and sharing accomplishment. We're always learning and working hard to ship product.
Aruba, a Hewlett Packard Enterprise Company is an equal opportunity employer. We evaluate qualified applicants without regard to race, color, religion, sex, sexual orientation, gender identity, national origin, disability, veteran status, or any other protected characteristic. The EEO is the Law poster is available at
http://www1.eeoc.gov/employers/upload/eeoc_self_print_poster.pdf
.
#ArubaNetworks #GenMobile #ArubaNetworksJobs #HPE #HewlettPackardEnterprise
Apply
The brightest minds. The most intelligent technologies.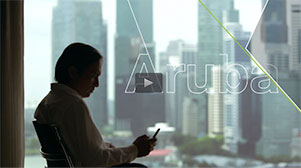 Learn more about how we're lifting mobile barriers, freeing businesses to do what's never been possible before. Join us and become a mobile hero.