Apply
Senior Android Developer
Date posted 10/10/2017
Location Portland, Oregon
Meridian is an Aruba HPE company that helps places around the world build amazing mobile apps. You'll experience the Meridian platform in venues like the new 49ers Stadium in SF, the American Museum of Natural History in NYC, and the Marina Bay Sands resort in Singapore.
The company designs and delivers Mobility-Defined Networks that empower IT departments and #GenMobile, a new generation of tech-savvy users who rely on their mobile devices for every aspect of work and personal communication. To create a mobility experience that #GenMobile and IT can rely upon, Aruba Mobility-Defined Networks™ automate infrastructure-wide performance optimization and trigger security actions that used to require manual IT intervention. The results are dramatically improved productivity and lower operational costs.
The Job
We are currently seeking an Android developer to join our team in Portland. You'll be helping to design and build mobile products using iBeacon based location technologies. Check out our site for more info, www.meridianapps.com. 
Aruba HPE, is a leading provider of next-generation network access solutions for the mobile enterprise: http://www.arubanetworks.com/company/about-us.
Here's what you'll need:
4 or more years' experience writing top-tier Android apps. We code in native languages, no weird stuff.

At least a year of experience using lower-level features like OpenGL, sensors, and native c/c++.

Some experience writing server-side high-level languages. We currently use Python.

Bonus: any experience with Kotlin is great.

An appreciation for design and pixel-level detail. We love beautiful things!

Qualified candidates please apply and include links to your work and apps.
Benefits you'll enjoy:
We offer competitive salaries and benefits like healthcare, 401k plans, ESPP, and more! We work in a bright, modern workspace overlooking the Willamette River Waterfront. You'll have an opportunity to make an impact with a small, highly productive team. We have a kind, smart staff who enjoy making one another laugh and sharing accomplishments. We're always learning and working hard to ship product. We invite you to be part of this growing team!
Thanks for taking the time to review our job, if you think it is a match to your experience and interests please apply today — we are eager to learn more about you!  We have dozens of openings, so encourage your friends to apply as well!
#ArubaNetworks #GenMobile #ArubaNetworksJobs #HPE #HewlettPackardEnterprise
Please note the above statements describe the general nature and level of work only. They are not a complete list of all required responsibilities, duties and skills. Other duties may be added, or this description amended at any time.
*LI-RB1
Apply
The brightest minds. The most intelligent technologies.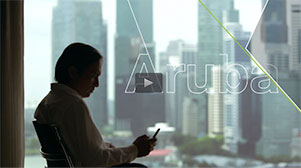 Learn more about how we're lifting mobile barriers, freeing businesses to do what's never been possible before. Join us and become a mobile hero.