Apply
Senior Data Engineer
Date posted 09/21/2017
Location Portland, Oregon
Meridian is seeking a talented Senior Data Engineer to join our team in Portland's beautiful downtown waterfront.
Please visit http://meridianapps.com to learn more about Meridian 
We're looking for an experienced data engineer to help us build and mature a data strategy across our entire software group. As the first data engineer on the Meridian team, you'll be taking on a foundational role in building out our nascent big data platform. You'll build large scale batch and streaming pipelines across many product lines and datasests, with frameworks like Apache Beam, Storm, and Google Cloud Platform, enabling us to build high impact features for the next generation our indoor location platform.
Requirements
Deep experience designing high volume data ingestion and persistence infrastructure, with systems like BigTable, Apache Beam, Cassandra, or BigQuery
Understanding of data modeling and distributed computing principles
Strong understanding of the challenges of designing and maintaining scalable big data platforms
Exposure to data science tools like Pandas/R
Comfortable developing with Java and/or Python
Benefits you'll enjoy:
We offer competitive salaries and benefits like healthcare, 401k plans, ESPP, and more! We work in a bright, modern workspace overlooking the Willamette River Waterfront. You'll have an opportunity to make an impact with a small, highly productive team. We have a kind, smart staff who enjoy making one another laugh and sharing accomplishments. We're always learning and working hard to ship product. We invite you to be part of this growing team!
Thanks for taking the time to review our job, if you think it is a match to your experience and interests please apply today — we are eager to learn more about you!  We have dozens of openings, so encourage your friends to apply as well!
#ArubaNetworks #GenMobile #ArubaNetworksJobs #HPE #HewlettPackardEnterprise
Please note the above statements describe the general nature and level of work only. They are not a complete list of all required responsibilities, duties and skills. Other duties may be added, or this description amended at any time.
Apply
The brightest minds. The most intelligent technologies.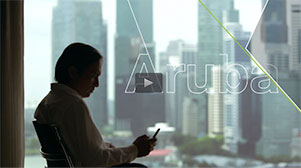 Learn more about how we're lifting mobile barriers, freeing businesses to do what's never been possible before. Join us and become a mobile hero.