Apply
Mechanical Engineer - Aruba/HPE Network R&D
Date posted 09/08/2017
Location Roseville, California
Designs, analyzes, develops, modifies and evaluates materials, mechanical systems, equipment and packaging. Conducts feasibility, design margin and validation analysis and empirical testing on new and modified designs. Leads and/or assists in architecture development and assessment. Evaluates reliability of materials, properties, designs, and techniques used in production. May direct support personnel and/or partner organizations in the preparation of detailed design, design testing, prototype fabrication, and production tooling.
Responsibilities:
Designs engineering solutions for mechanical and thermal hardware, electronics enclosures, and production tooling based on established engineering principles and in accordance with development technology practices and guidelines.
Develops and implements parameters and test plans for new and existing designs, including validation of tolerances, form/fit/function, shock and vibration, electromagnetic interference, safety, reliability, developing fan curves, system power measurements & acoustics.
Collaborates and communicates with management, internal, and outsourced development partners regarding design status, project progress, and issue resolution.
Leads a project team of other mechanical hardware engineers and internal and outsourced development partners to develop reliable, cost effective and high quality solutions for moderately- complex products.
Represents the mechanical/thermal team for all phases of larger and more-complex development projects.
Provides guidance and mentoring to less- experienced staff members.
Education and Experience Required:
Bachelor's or Master's degree in Mechanical Engineering.
Typically 1-5 years experience.
Knowledge and Skills:
Using ProEngineer or other 3D CAD software as a mechanical design tool.
Strong analytical and problem solving skills.
Strong understanding and experience in electronics packaging.
Designing sheet metal and plastic parts and associated production tooling and processes.
Using CFD and thermal mockups to validate thermal solution.
Excellent written and verbal communication skills; mastery in English and local language.
Ability to effectively communicate product architectures, design proposals and negotiate options at management levels.
Apply
The brightest minds. The most intelligent technologies.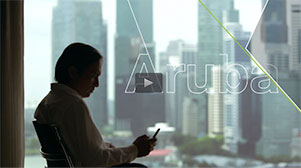 Learn more about how we're lifting mobile barriers, freeing businesses to do what's never been possible before. Join us and become a mobile hero.