Apply
Network Testing Intern
Date posted 04/03/2017
Location Roseville, California
At Hewlett Packard Enterprise, we don't just believe in the power of technology, we believe in the power of people when technology works for them. We believe in applying new thinking and ideas to improve the way our customers live and work.
Learning does not only happen through training. Relationships are among the most powerful ways for people to learn and grow, and this is part of our HPE culture. In addition to working alongside talented colleagues, you will have many opportunities to learn through coaching and stretch assignment opportunities.
You'll be guided by feedback and support to accelerate your learning and maximize your knowledge. We also have a "reverse mentoring" program which allows us to share our knowledge and strengths across our multi-generation workforce.
Aruba, a Hewlett Packard Enterprise Company, is a leading provider of next-generation network access solutions for the mobile enterprise. The team offers a comprehensive open and standards-based portfolio designed to address a broad range of customer segments, from small & medium businesses, to the largest enterprises with advanced requirements for leading branch, campus LAN and datacenter solutions. This internship position will be physically located in Roseville, CA.
We redefine the intelligent edge.
Mobile, IoT, and cloud are disrupting traditional businesses and declaring new winners. We are building smarter networks that are insightful and predictable to accelerate the transition. Infrastructure services are offered as software from the public or private cloud, enabling secure connectivity for mobile and IoT — under one roof.
We innovate at the speed of the ecosystem.
We are changing the old rules of networking with developer and partner ready solutions that are easy to consume by the line-of-business. We connect the dots between business and IT priorities with a world-class partner ecosystem.
We are customer first, customer last.
We don't develop technology for technology's sake. With the largest community of mobility engineers on the planet as our fierce advocates, we are always thinking about how to solve their toughest business and IT challenges.
The company designs and delivers Mobility-Defined Networks that empower IT departments and #GenMobile, a new generation of tech-savvy users who rely on their mobile devices for every aspect of work and personal communication.
ABOUT the ROLE
This position is in the Remote Test Lab of the Aruba Networks business of Hewlett Packard Enterprise. The job requires some lifting and working on ladders. The successful candidate will be responsible for responding to test customer requests and configuring network products in support of the testing of upcoming product releases.
Education and Experience Required:
Must be currently enrolled in a  Bachelor's or Master's degree program, ideally with at least 3rd Year of University completed-typically a technical degree specialization (CS, CE, EE)
Familiar with network equipment, servers, storage, and virtual devices
Experience with customer service and responding to customer requests
Familiar with scripting languages (Perl, Python, Tcl)
Familiar with networking protocols, wiring, and services
This position is in Roseville, California and the candidate will need to be in the office full-time
A premium is placed on candidates that can work during the school year full or part-time
Thanks for taking the time to review this job posting.  If you think it is a match to your experience and interests please apply today— we are eager to learn more about you! If you know a friend who may be a fit for the job please refer them.
Please note the above statements describe the general nature and level of work only. They are not a complete list of all required responsibilities, duties and skills. Other duties may be added, or this description amended at any time.
Apply
The brightest minds. The most intelligent technologies.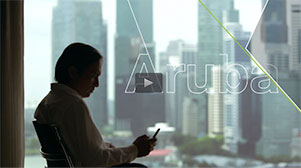 Learn more about how we're lifting mobile barriers, freeing businesses to do what's never been possible before. Join us and become a mobile hero.