Apply
Product Manager - OfficeConnect Switching
Date posted 09/12/2017
Location Roseville, California
Manages the product/services/solution (PSS) life cycle for OfficeConnect switches. From an understanding of small business customer needs/insights, provides initial product/service/solution design, pricing, value proposition, messaging and/or whole product strategies (packaging, warranty, service, support), as well as forecasting through product introduction. Work with Regional product managers to implement local forecasting, inventory strategy, actual pricing and price promotions/discounting, technical support and ultimately the obsolescence and end-of-life of the PSS.  Apply market and customer insights on customer experience requirements and brand loyalty to define the PSS experience requirements across all PSS components of the customer life cycle. Represents the voice of the customer with respect to PSS development/pricing, launch, refresh and obsolescence.
Responsibilities:
Define market / customer requirements for a highly differentiated segment of the OfficeConnect Switching portfolio
Lead segments of the OfficeConnect business plan; including analysis of overall market opportunity, customer and product segment opportunity, competitive threats and positioning, and the financial analysis of investment alternatives.
 Own the top revenue generating product family within the OfficeConnect switch portfolio; responsible for the definition, marketing and overall success of the products.
Work with other functional areas (including Supply Chain, Support, Finance, R&D, Marketing, Channel Sales) to ensure they are delivering as needed to optimize sales.
Mentor junior members of the OfficeConnect Product Line Management team, helping to guide and develop these peers on the team.
Specific activities within this role will include:
Determine appropriate family positioning prior to introduction.
Determine initial pricing strategy.
Influence third parties to enhance solutions capabilities.
Regularly meet with customers or partners during the sales process.
Provide closed-loop post-analysis of family strategies/roadmaps/platforms/SKUs.
Determine and lead an appropriate product/service/solution family introduction process to assure an effective launch within each region.
Work with retailers and customers to affect demand.
Drive the inventory strategy
Determine appropriate ongoing pricing in support of established pricing strategy.
Work with sales and manufacturing, to lead the Family end-of-sale / obsolescence process.
Education and Experience Required:
College degree in Marketing/Business/Technical.
Knowledge and Skills:
Highly knowledgeable of product/solution family and the business needs of the small business networking customers.
5 years experience in product management fundamentals.
Apply
The brightest minds. The most intelligent technologies.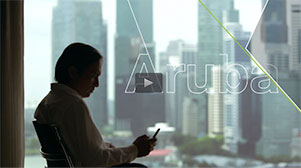 Learn more about how we're lifting mobile barriers, freeing businesses to do what's never been possible before. Join us and become a mobile hero.