Apply
Big Data Engineer
Date posted 08/11/2017
Location Santa Clara, California
We are looking for a software engineer who is responsible for designing and implementing data pipelines at Big Data scale.
Responsibilities:
Implement parsers and validators for new Log sources
Implement ETL transformers to reformat and enhance the data
Implement ETL correlators to update the data from multiple data sources
Work on tools and APIs to visualize the backend data
Troubleshoot performance and data related problems
Work with the Analytics team in defining the schema for new data sources
Education and Experience Required:
Bachelor's or Master's degree in Computer Science, or equivalent.
Typically 4-6 years experience.
Knowledge and Skills:
4+ years java and/or Python development experience

Experience working with Hadoop or Big Data (HDFS, Parquet, HBASE)

Experience working with Large scale databases like Cassandra

Experience working with Map Reduce or Spark, ElasticSearch, Kafka

Experience working with Databases like Postgres, SQL
Apply
The brightest minds. The most intelligent technologies.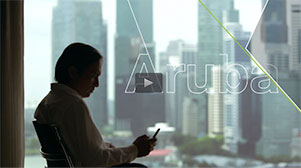 Learn more about how we're lifting mobile barriers, freeing businesses to do what's never been possible before. Join us and become a mobile hero.