Apply
Senior Manager - Cloud Engineering(QA)
Date posted 03/07/2017
Location Santa Clara, California
About The Job

We are looking for a talented and driven Senior Manager of Quality to lead Hewlett Packard Enterprise (HPE) Aruba's Cloud QA team. Aruba's Cloud QA team is responsible for functional, scale and system testing of Aruba Cloud products.


As a Senior Manager of Quality, You Will Be Responsible For
Working closely with peers on release feature deliverables
Increase automation coverage for existing and new features
Work with team to provide accurate and up to date status of product quality
Communicating clearly and honestly with stakeholders about progress, roadblocks, and timelines
Recruiting, mentoring, and leading a team of talented engineers
Handling day-to-day management tasks such as performance reviews, time off, HR Coordination
Collaborate with peers at other development centers working on releases
Required Qualifications
10+ years of product development or quality engineering experience.
5+ years of experience leading a team of QA engineers through a product cycle
Demonstrable leadership and communication skills
3+ years of experience testing cloud based technologies
Experience with automation test tools and techniques (Perl, PHP, Bash, Python).
Must have a working knowledge of SQA methodologies and practices.
Proven bug detection and regression skills.
Experience reporting and tracking bugs & third-party issues.
Extensive use of QA tools, networking tools and automation.
Excellent written communication skills
Comfortable and adaptable in a fast-paced environment.
Ability to work cross-functionally with other teams to organize testing responsibilities
*LI-JJ1
Apply
The brightest minds. The most intelligent technologies.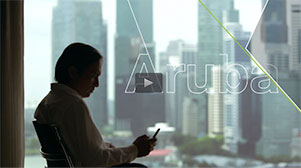 Learn more about how we're lifting mobile barriers, freeing businesses to do what's never been possible before. Join us and become a mobile hero.