Apply
Senior QA / Escalation Engineer
Date posted 08/08/2017
Location Santa Clara, California
Responsibilities
Interface with Aruba support engineers to troubleshoot and diagnose customer problems. 
Work to recreate and debug problems in the lab working closely with TAC, development and QA. 
Drive solutions to customer found defects in conjunction with development engineering, QA and TAC
Be an advocate for customers and product quality within the development and product management organization
The Basic Job Requirements
The ideal candidate will have to meet and exceed the following requirements:
Troubleshooting and debugging experience with WLAN based systems and or software.
Solid understanding of Wi-Fi system level test and characterization
Ability and desire to work as a team other people in stressful situations and limited timeframes to solve problems. 
8 years+ of professional experience as SQA engineer or support or escalation engineer. 
Qualifications
BS with 8+ years of experience in Engineering CS, EE or related field or MS with 6+ years of experience.
CCNA/CWNA (or higher) certification is  highly desired
Understanding of  L2/L3 switching, TCP/IP, UDP/IP, IPV4, IPV6
Understanding of 802.11a/b/g/n/ac  Wi-Fi standards
Strong hands on experience in Virtualization (VMware/KVM/Hyper-V)
IP Routing protocol expertise (BGP, OSPF, IS-IS, EIGRP)
Experience testing Cloud products/IaaS (AWS, Azure) is desirable
Apply
The brightest minds. The most intelligent technologies.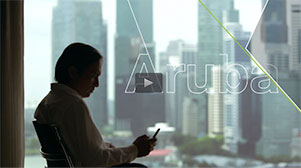 Learn more about how we're lifting mobile barriers, freeing businesses to do what's never been possible before. Join us and become a mobile hero.