Apply
Senior Software Engineer
Date posted 04/25/2017
Location Santa Clara, California
We are looking for senior software engineers to work on next generation Aruba Cloud Platform. Aruba is a leading WLAN / Wifi and Networking company, part of Silicon Valley Tech Powerhouse HP Enterprises. Aruba Cloud Platform is an internally developed innovative Cloud Stack used by various engineering teams of Aruba to develop various network and wireless network management applications. These applications and the platform itself use various emerging Distributed and Cloud Computing Technologies. We are looking for engineers who will develop innovative applications as well as contribute significantly to Aruba Cloud Platform.
Requirements
Expected industry experience is 5 to 7 years.
Minimum education at BS or MS level in Computer Science or related fields.
Multi-year experience in Systems, Device and or Network Management.
Proven record of having contributed to multi release, generally available software. Programming experience in Java or Scala is must.
Solid grasp of computer science/software engineering concepts, including:

Common data structures,
Standard algorithms,
Object-oriented design,
Distributed computing and
Cloud computing paradigms.

Strong Domain knowledge about contemporary Network Technologies and Network Management is necessary. Basic knowledge about networking protocols in use and deployment models is must.
Strong working knowledge of contemporary Persistence Technologies – RDBMs and No-SQL.​
Desired
Familiar with at least one flavor of Linux (preferably CentOS/RHEL) and have used latest Container Technologies. Exposure to Kubernetes, Core OS and Docker.
Hands on knowledge of RDBMs like Postgres and No-SQL DBs like Cassandra, Elastic Search, Open TSDB and related technologies like Kairos.
Experience with messaging systems like RabbitMQ and Kafka is highly desired.
Working knowledge of Hazelcast Distributed Cache, ZooKeeper and equivalent is desired.
Day-to-day working knowledge of contemporary source code development tools and techniques (e.g. GIT, Maven, Eclipse)
Scripting knowledge (Python, Perl and related scripts) desired
Demonstrated abilities to work with QA and Remote Teams.
Proven abilities to prepare necessary Design Specifications, participate in Design and Code Reviews and work with Customer Support Teams for Customer Escalations.
Multi-year experience in working with Agile Methodology.
Benefits you'll enjoy:
At Aruba, a Hewlett Packard Enterprise Company, we offer an exciting and fun work culture, driving innovation, collaboration, and growth. We place our customers first, deliver some of the most innovative technologies to the market, and have fun doing it all! Come join our team and be part of an exciting organization poised for success!
#ArubaNetworks #GenMobile #ArubaNetworksJobs #HPE #HewlettPackardEnterprise
Please note the above statements describe the general nature and level of work only. They are not a complete list of all required responsibilities, duties and skills. Other duties may be added, or this description amended at any time.
#CBHPE
Apply
The brightest minds. The most intelligent technologies.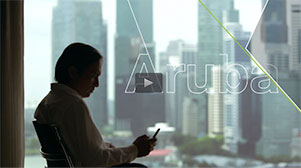 Learn more about how we're lifting mobile barriers, freeing businesses to do what's never been possible before. Join us and become a mobile hero.