Apply
Software Test Engineer
Date posted 09/12/2017
Location Santa Clara, California
Aruba, a Hewlett Packard Enterprise Company, is a leading provider of next-generation networking solutions for the mobile enterprise:http://www.arubanetworks.com/company/about-us. We have an exciting opportunity for aSoftware TestEngineerto join our team.
The company designs and delivers Mobility-Defined Networks that empower IT departments and #GenMobile, a new generation of tech-savvy users who rely on their mobile devices for every aspect of work and personal communication. To create a mobility experience that #GenMobile and IT can rely upon, Aruba Mobility-Defined Networks™ automate infrastructure-wide performance optimization and trigger security actions that used to require manual IT intervention. The results are dramatically improved productivity and lower operational costs.
Our WLAN Testing team is looking for a Software Test Engineer to join their team in Santa Clara, California.
Job Responsibilities:  
Perform Feature level testing of L2, L3 switches and execute tests on small/large test beds built based on customers topologies.

Job includes various test areas such as Functionality, scalability, performance, Longevity and stress testing.
Qualifications:  
• MS Degree + Minimum 2-year working experience in networking industry
• Must have strong L2/L3 Layer networking background
• Familiar with networking protocols: Bridging, VLAN, NAT, routing, TCP/IP, DHCP, SSL, HHTP/HTTPS
• Knowledge or experience in 802.11x protocols desired
• Understands how to operate Smart-bits, IxLoad, IxChariot, Wires-Shark, Omni-Peek, Veriwave, and WAN emulator testing tools
• Specializing in Functional testing
• Designs automation to improve test efficiency & complete test projects on time • Networking certifications (CCNA, CCNP, CCIE, CDIE...) is plus
• Passionate to work with different level of engineers in USA and India for resolving test methodologies & bugs
• This position is geared toward a new graduate with a Masters degree and will start in early 2018.
ncg1
​
Apply
The brightest minds. The most intelligent technologies.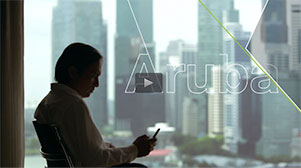 Learn more about how we're lifting mobile barriers, freeing businesses to do what's never been possible before. Join us and become a mobile hero.