Apply
Sr. Automation Engineer - Network R&D QA
Date posted 09/08/2017
Location Santa Clara, California
Responsible for planning and arranging the labor, schedules, equipment and diagnostics required for testing and evaluating both standard and special devices. Specifies tests to be performed and provides test area with parameters for sample testing. Compiles data and defines changes required in testing equipment and diagnostics, testing procedures, manufacturing processes, or new testing requirements. Responsible for designing, developing and implementing cost-effective methods of testing and troubleshooting systems and equipment.
Responsibilities:
Leads multiple project teams of other test engineers and internal and outsourced test partners responsible for all stages of systems, equipment, and device testing, including solution and test plan design, validation, tooling, test execution and results evaluation.
Manages and expands relationships with internal and outsourced partners for systems, equipment, and device testing.
Reviews and evaluates product designs and project activities for compliance with technology and testing guidelines and standards; provides tangible feedback based on results to improve product quality and mitigate risk of product failure.
Provides domain-specific expertise and overall test engineering leadership and perspective to cross- organization projects, programs, and activities.
Drives innovation and integration of new technologies into projects and activities in the test engineering organization.
Provides guidance and mentoring to less- experienced staff members.
Education and Experience Required:
Bachelor's or Master's degree in Computer Science, Information Systems, Electrical Engineering, or equivalent.
Typically 6-10 years experience.
Knowledge and Skills:
Extensive experience with testing tools, automation, and software packages.
Excellent analytical and problem solving skills.
Conducting reviews of material specifications and hardware and electrical component design.
Evaluating forms of empirical analysis, modeling and testing methodologies to validate product designs and specifications.
Excellent written and verbal communication skills; mastery in English and local language. Ability to effectively communicate testing architectures, plans, proposals, and results, and negotiate options at senior management levels.
Apply
The brightest minds. The most intelligent technologies.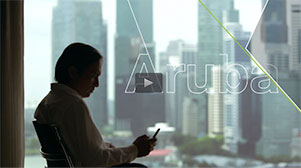 Learn more about how we're lifting mobile barriers, freeing businesses to do what's never been possible before. Join us and become a mobile hero.