Apply
Sr Product Manager, Mgmt and Cloud
Date posted 09/08/2017
Location Santa Clara, California
Senior Product Manager – Aruba AirWave Network Management
Aruba Airwave is the center of gravity for the Aruba's market leading WLAN, mobility, and switching products.  As a senior product manager you'll be driving the strategy and execution of not only the Airwave products, but of how Aruba customers and prospects interact with the network.  You'll be responsible for improving and evolving the Airwave platform as well as exploring new market opportunities.  This is your chance to flex your business acumen, technical prowess, and customer engagement skills.  You are going to be building and communicating our product vision and roadmap, and then leading the team to execute it.
KEY RESPONSIBILITIES:
Develop our business plans, including forecasts, identifying key indicators, progress tracking, and course correcting. 
Driving product strategy and roadmap Aruba AirWave, both for on-premises and cloud deployment models.
Work with all departments to proactively identify "whole product/solution" gaps, define market requirements, and drive eco system partnerships.
Work closely with product marketing to develop and implement a company-wide go-to-market plan.
Evangelizing/messaging/marketing the Aruba solution portfolio to the field and the customers.
This position requires travel (~20%).
SKILLS AND EXPERIENCE:
5-10 years of experience (minimum) in product management
Excellent written and oral communications skills as well as polished presentation style.
Self-managing, with sound judgment to prioritize/balance customer, field requests and business goals.
Demonstrable experience in hands-on networking, including all aspects of IP communications.
Technically sound and knowledgeable about networking technologies – L2/L3 wired network protocols, TCP/IP communications, Wireless LAN and 802.11 standards.
Relevant technical degree or equivalent experience is a must.  Additional business degree is preferred.
Apply
The brightest minds. The most intelligent technologies.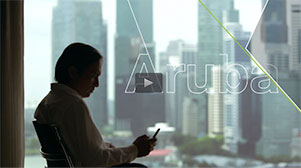 Learn more about how we're lifting mobile barriers, freeing businesses to do what's never been possible before. Join us and become a mobile hero.