Apply
Test Automation Engineer, Cloud Engineering
Date posted 04/03/2017
Location Santa Clara, California
Summary
Aruba, a Hewlett Packard Enterprise Company, is a leading provider of next-generation networking solutions for the mobile enterprise: http://www.arubanetworks.com/company/about-us . We have an exciting opportunity for a Senior Test Automation Engineer to join our Cloud Engineering Team.
Job Description
The Senior Test Automation Engineer will lead the effort to build or extend existing framework. Build tools which accommodate both functional and scale testing. This individual will be working with the test engineers to design and develop a reusable functions/methods/scripts for the test automation. When needed the position requires helping with functional testing as well.
Senior Automation Lead Role Qualifications:
4-6 years' experience with Software Automation and QA

BS/MS in Engineering CS, EE or related field

Strong problem solving / analytical & trouble shooting skills

Has strong motivation to work in agile environment with ability to ramp up fast

Experience with one or more scripting languages (Java, Python, Selenium, TestNG) for automation or test script development.

Familiarity with automation framework

Experience in Development of Tools for Performance and scale testing, performance measurement.

Knowledge of relational databases at conceptual level; able to debugging product issues from the database

Experience with both blackbox and whitebox testing approach

VMWare, Hypervisor/KVM - setting up of Virtual Machines, monitoring performance, optimizing/tuning the virtual machine configuration.

Knowledge in one or more of the following network domains is desirable:

Routing/Switching, Wireless. Knowledge at conceptual level and setting up networks in these domains is desirable.

Backend and frontend (UI) automation tool familiarity and experience

Prior experience in testing software and/or networking applications in the areas of network/system management, reporting or any other software application that manages large volumes of data and provides dashboards and reporting features.

Mentor the QA/Automation engineers across global
Aruba, a Hewlett Packard Enterprise Company
Aruba, a Hewlett Packard Enterprise Company, is a leading provider of next-generation network access solutions for the mobile enterprise. The company designs and delivers Mobility-Defined Networks that empower IT departments and #GenMobile, a new generation of tech-savvy users who rely on their mobile devices for every aspect of work and personal communication. To create a mobility experience that #GenMobile and IT can rely upon, Aruba Mobility-Defined Networks™ automate infrastructure-wide performance optimization and trigger security actions that used to require manual IT intervention. The results are dramatically improved productivity and lower operational costs.
Aruba, a Hewlett Packard Enterprise Company is an equal opportunity employer. We evaluate qualified applicants without regard to race, color, religion, sex, sexual orientation, gender identity, national origin, disability, veteran status, or any other protected characteristic. The EEO is the Law poster is available at http://www1.eeoc.gov/employers/upload/eeoc_self_print_poster.pdf .
#ArubaNetworks #GenMobile #ArubaNetworksJobs #HPE #HewlettPackardEnterprise
#CBHPE
Apply
The brightest minds. The most intelligent technologies.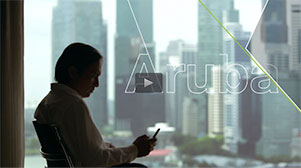 Learn more about how we're lifting mobile barriers, freeing businesses to do what's never been possible before. Join us and become a mobile hero.