Apply
Category Sales Manager
Date posted 04/17/2017
Location Singapore,
Hewlett Packard Enterprise is an industry leading Technology Company that enables customers to go further, faster. With the industry's most comprehensive portfolio, spanning the cloud to the data center to workplace applications, our technology and services help customers around the world make IT more efficient, more productive and more secure.
At Hewlett-Packard Enterprise, we don't just believe in the power of technology, we believe in the power of people when technology works for you. We believe in applying new thinking and ideas to improve the way our customers live and work.
We're solving the world's most complex challenges, and our people are at the forefront of progress. In a Sales role at HPE, you'll play a part in building the future – one big idea at a time.  You'll be selling HPE products, services, software, or solutions to customers, both directly and indirectly. Working at HPE, you'll have the resources to develop your talent and creativity. Are you ready to unleash your potential?
The Internet of Things (IoT) is projected to soon exceed 20 billion devices at the "edge" of traditional networks. Those devices generate enormous volumes of data which present a unique business opportunity around the rapid extraction of insights. The edge is outside the traditional data center or cloud—in the field, on a plant floor, at an oil rig or copper mine—generating business, engineering and scientific insights that enable instant action. In addition, IoT can be viewed as the intersection of IT (information technologies) with OT (operational technologies), which is becoming known as the Industrial Internet of Things (IIoT).
HPE Edgeline is a new dedicated line of server technology to capture the IOT market opportunity. We are currently looking for an experienced Category Sales Manager for Asia Pacific and Japan region.
Responsibilities
Drive business plan for Edgeline product line in his geographic region. Follow up on sales execution, grow funnel, convert funnel

Put in place the necessary eco system of partners (OEMs, ISVs, SIs, internal HPE entities) to drive success

Be the ambassador of Edgeline in the region and evangelist.

Actively contributes/leads the definition of the category business plan with WW business unit.

Establishes relationships and represents team with sales force and other partners at senior level.

Quota responsibility for Edgeline product line in his geographic region
Education and Experience required:
Bachelor degree, preferably in Business Administration, Marketing or Finance;

advanced degree or MBA preferred.

10+ years of related experience in the IT industry, with a combination of Marketing, Sales, Business Development experienced preferred.

Consultative Selling, Customer Facing Sales experience

Strong Technical OT (operation technology) knowledge

Must have vertical market knowledge selling technical equipment into sectors such as manufacturing, energy/utilities, defense, government

Knowledge of Internet of Things (IOT) market and technologies

Big data/analytics market knowledge

Multi-year sales experience

Business planning skills, multi-dimensional.

Financial planning and modelling skills, comfortable  to manage high complexity business planning and reporting

Strong communication skills at senior management internally and externally

Knowledge of promotional marketing processes and practices.

Negotiation skills and ability to frame the product value proposition to customers/partners

Leadership skills and cross functional expertise (sales, supply chain, marketing, finance-margin-P&L)

Innovator at the heart, biased for action and partnership first
Apply
The brightest minds. The most intelligent technologies.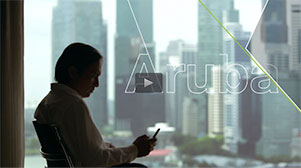 Learn more about how we're lifting mobile barriers, freeing businesses to do what's never been possible before. Join us and become a mobile hero.