Apply
Prsls Tech Cons IV Solutions
Date posted 05/19/2017
Location Singapore,
Hewlett Packard Enterprise is an industry leading technology company that enables customers to go further, faster. With the industry's most comprehensive portfolio, spanning the cloud to the data center to workplace applications, our technology and services help customers around the world make IT more efficient, more productive and more secure.
Aruba, a Hewlett Packard Company is a leading provider of next generation networking solutions for enterprises of all sizes worldwide. The company delivers IT Solutions that empower organizations to serve #GenMobile – mobile savvy users who rely on cloud-based business apps for every aspects of their work and personal lives.
In order to drive this continued success through our talented workforce, we have an opportunity for a Pre-Sales Technology Consultant with focus on IP networking and in this position, you will be the frontline catalyst creating possibilities, solving problems and establishing working relationships with customers. The successful individual is a trusted advisor to customers seeking to make strategic IT investments. This role is based in Singapore covering the South East Asia and Taiwan region.
Roles and Responsibilities:
Works on significant and unique issues where analysis of situations or data requires an evaluation of intangibles. Exercises independent judgment in methods, techniques and evaluation criteria for obtaining results.  Creates formal networks involving coordination among groups.
Acts independently to determine methods and procedures on new or special assignments. May supervise the activities of others. 
Possess expert competitive knowledge including solutions, technology, and product offerings of HPE Aruba
Perform an expert level of technical presentations for customers, partners, and potential prospects.
Provide training as Subject Matter Expert (SME) to assist with SE new hire on-boarding and mentor new hire SE's in South East Asia and Taiwan.
Provide training as Subject Matter Expert (SME) to assist with Channels and Partners on-boarding and mentor channel and partners SE's in South East Asia and Taiwan.
Develop and build strategic corporate relationships.
Provide input to the Product Management team(s) with input on customer needs/requirements, new features requested (RFEs) and overall product functionality including identification of competitive gaps.
Focus in Telco vertical.
Requirements:
Typically requires a minimum of 8 years of related experience with a Bachelor's degree; or 6 years and a Master's degree; or equivalent experience
Minimum 8 years of infrastructure engineering and 4+ years' experience with successful pre-sales support.
Expert level oral and written communication, organizational, presentation, prioritization, and interpersonal skills.
Must be customer focused and have the ability to design and manage solutions to complex technical issues using the full range of HPE Aruba products and solutions
Ability to interface with senior levels of internal / external organizations is required.
Ability to mentor junior Systems Engineers in the South East Asia and Taiwan is required.
Expert/Master ASE, ACMX and/or ACDX expert level certifications are preferred for this position.
Knowledge of Telco environment and operation.
If you are looking for challenges in a pleasant and international work environment, then we definitely want to hear from you. Apply now below, or directly via our Careers Portal at www.hpe.com/careers
You can also find us on:
https://www.facebook.com/HPECareers
https://twitter.com/HPE_Careers
*LI-XF2
Apply
The brightest minds. The most intelligent technologies.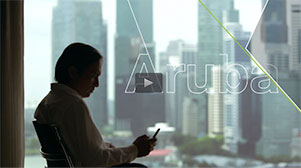 Learn more about how we're lifting mobile barriers, freeing businesses to do what's never been possible before. Join us and become a mobile hero.