Apply
Regional Product Manager, HPE Aruba Small-Medium Business
Date posted 07/12/2017
Location Singapore,
Hewlett Packard Enterprise is an industry leading technology company that enables customers to go further, faster. With the industry's most comprehensive portfolio, spanning the cloud to the data center to workplace applications, our technology and services help customers around the world make IT more efficient, more productive and more secure.
Aruba, a Hewlett Packard Company is a leading provider of next generation networking solutions for enterprises of all sizes worldwide. The company delivers IT Solutions that empower organizations to serve #GenMobile – mobile savvy users who rely on cloud-based business apps for every aspects of their work and personal lives.
In order to drive this continued success through our talented workforce, we have an opportunity for an experienced Product Manager to cover Asia Pacific Japan, responsible for the Aruba Small-Medium Business (SMB).
The category management function defines and manages the product offering, positioning, pricing across the product life cycle of a given portfolio, and guiding the direct/indirect sales teams on such product related dimensions. The role is responsible to plan the business objectives for a specific portfolio, and to achieve this plan through on-going adjustments of the product related decisions. He/she as the lead expert in competition product knowledge in all dimensions (product knowledge, pricing, marketing, customer requirements). Additionally, communicates, briefs, supports direct and indirect sales force on product strategies. The successful individual will define advertising and demand generation priorities at strategic and tactical levels in partnership with the Marketing function. This is a sales compensated role and quota is an overlay. This job focuses on selling to customers, typically through work that occurs outside the company offices.
Responsibilities:
Superior understanding of the Small-Medium Business (SMB) category product, business management and sales challenges and strategies.
Actively contributes/leads the definition of the SMB category business plan.
Establishes relationships and represents team with sales force and other partners at senior level.
OfficeConnect Product line and SMB quota responsibility for a significant share of the product range, or a specific customer segment.
Functional responsibility for the team in one or several areas (market analysis, marketing engagement, SF communication etc.)
Leads a cross functional virtual SMB team. Leads overall SMB engagement with one or several sales and pre-sales teams.
Leads

engagement/partnership

with external ecosystem partners/vendors.
Education and Experience:
Bachelor's degree in Business, Marketing, Finance or related studies; advanced degree or MBA preferred.
Typically 12+ years of professional experience with a combination of Marketing, Sales, Business Development/Planning experienced preferred.
Product Management experience in Networking products (switches, wireless)
Knowledge and

strong understanding of networking technologies

Regional experience and understanding of markets in Asia Pacific Japan

Understanding and know-how of eco system of partners

Consultative Selling, Customer Facing Sales experience

Demonstrated Management/Team leadership experience.

Excellent skills in teaming with local countries and regional teams

Ability to develop short-term strategies and partnerships using market research and analysis
Knowledge and Skills:
Networking industry knowledge.
Business planning skills, multidimensional.
Financial planning and modelling skills, comfortable to manage high complexity business planning and reporting.
Strong communication skills at senior management internally and externally.
Knowledge of promotional marketing processes and practices.
Negotiation skills and ability to frame the product value proposition to customers/partners.
Leadership skills and cross functional expertise (sales, supply chain, marketing).
If you are looking for challenges in a pleasant and international work environment, then we definitely want to hear from you. Apply now below, or directly via our Careers Portal at www.hpe.com/careers
You can also find us on:
https://www.facebook.com/HPECareers
https://twitter.com/HPE_Careers
*LI-XF2
Apply
The brightest minds. The most intelligent technologies.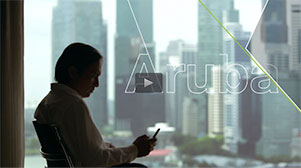 Learn more about how we're lifting mobile barriers, freeing businesses to do what's never been possible before. Join us and become a mobile hero.