As an Aruba intern or new graduate, you have the opportunity to work on challenging projects within a collaborative community. We have opportunities available for wherever your passion may lie.
Take a look at our university recruiting schedule below and see if we'll be visiting your campus!
University Relations Spring 2017 Recruiting Schedule
UC San Diego
Information Session:
Wednesday, January 18th
5:00pm – 6:30pm
DECaF Career Fair:
Thursday, January 19th
9:00am-3:00pm
Purdue University
Info Session:
Monday, January 30th
12:30pm – 2:00pm
Engineering Expo:
Tuesday, January 31st
9:00am – 4:00pm
North Carolina State University
Info Session:
January 31st
5:30pm – 7:00pm
Engineering Career Fair:
Wednesday, February 1st
9:30am – 4:00pm
The brightest minds. The most intelligent technologies.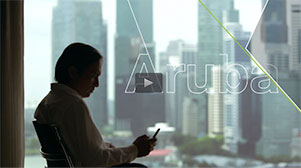 Learn more about how we're lifting mobile barriers, freeing businesses to do what's never been possible before. Join us and become a mobile hero.